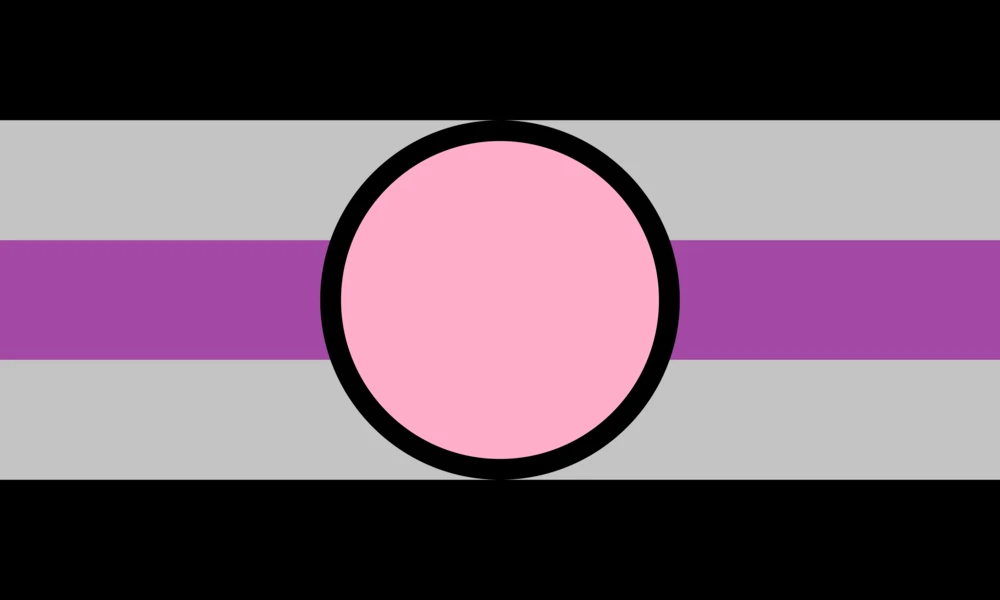 Fictosexual is a sexuality attracted to Fictional characters. This could be any fictional character.
Fictosexuality is an umbrella term for anyone who experience exclusive sexual attraction toward fictional characters, a general type of fictional characters, or whose sexuality is influenced by fictional characters.
The exclusive attraction to anime characters is called Animesexuality, what is also on the fictosexual umbrella
Flag
The black and grey stripes represent the lack of attraction towards non-fictional individuals, the purple stripe represents sexual attraction and the asexual spectrum, the black circle represents a "portal" to the fictional world in question, and the pink represents attraction to fictional characters.
References